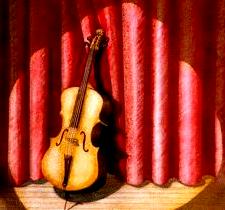 If you are a student, new to the cello, you will also profit from reading Andrew Whettam's guide to cello care.
SPOTLIGHT ON THE CELLO
Here we present some information about cellos, bows, strings, rosin and so forth. If you have a question about the cello as an instrument, or cello equipment, we hope you will find an answer here. If you can't find what you are looking for, please send email to our Instrument/Equipment Moderator, Todd French. Just click on the topic that interests you! Our discussion board will be found by clicking here.
For tips on cello technique, click here: Technique Tips.