The Jerusalem String Trio
Yoram Alperin, cellist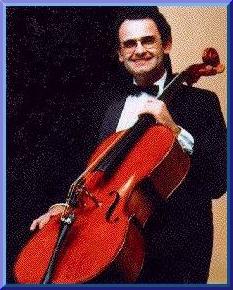 Yoram Alperin commenced his studies of the cello at age seven in Rumania. In 1960,at the age of 10, he came to Israel and became a student of Prof. Uzi Wiezel.
While a student at the Tel-Aviv Rubin Academy of Music, Mr. Alperin was a repeat first prize winner of Sharett Fund of the American Israel Culture Foundation.
He joined the Israel Philharmonic Orchestra in 1971, and made solo appearances with the IPO and the Jerusalem Symphony Orchestra.
In 1981 he joined The Jerusalem String Trio which had been founded in 1977.
You may send email to Yoram Alperin by clicking on this icon!


This site was created as a free service of the Internet Cello Society.