Welcome to the Web Page of...
Nick Schian
Cellist


Became a cellist, highly competitive, 1's in Solo and Ensemble since 6th grade, in 11th now!

School= Davison High School

My favorite composer, is not an orchestra at all, it is Metallica, the all time best band around, although Apocalyptica, a group that includes four celli, plays really good interpretations of Metallica songs!

Please use our I.C.S. robot to send email to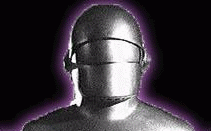 Nick Schian.

This page is provided as a free service by webmaster,
and by the Internet Cello Society.