Welcome to the Web Page of...
Laura Perry
Cellist


My name is Laura, as you may have guessed, and I live in Petersfield, near Portsmouth, Hampshire, in the South of England.

I am 16, and am stydying for my "A levels" in music, geography and math. I started playing the cello near the age of eight. At the moment I am working towares my grade 8 cello exam, and I am totally in love with my instrument.

I also play double bass, piano, clarinet and guitar; but the cello has always been my first instrument. I am tackling Brahms' sonata in E Minor at the moment, and its certainly not easy.

I have a place in the Hampshire County Youth Orchestra on double bass, and we are touring South Africa this summer. Last year we went to Hungary. I would love to "hear" from fellow cellists!

Please use our I.C.S. robot to send email to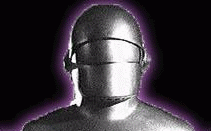 Laura Perry.

This page is provided as a free service by webmaster,
and by the Internet Cello Society.