ICS EXCLUSIVE INTERVIEW!!!

CONVERSATION WITH AMIT PELED

by David Abrams
Audio of Amit Peled Playing Bloch's "The Prayer"
Video of Amit Peled & Daniel del Pino Playing "Andante" of Rachmaninov's Sonata in G minor
Israeli cellist Amit Peled is forging an international career of the highest caliber both as a soloist and as an enthusiastic teacher. The American Record Guide hails him as "having the flair of the young Rostropovich" and he is one of the youngest cello professors ever to be appointed to a major conservatory in the United States (Peabody Conservatory of Johns Hopkins University). His recordings are often heard on the Israeli National Classical Music Radio & TV, NPR, WGBH Boston, WFMT Chicago, WQXR NY, Saarläischer Rundfunk, Deutschland Radio Berlin, Hessischer Rundfunk, Radio France and Swedish National Radio & TV. He is a featured guest artist in many of the world's major concert halls, such as Wigmore Hall in London, Alice Tully Hall and Carnegie Hall in New York City, Salle Gaveau, Paris, National Auditorium, Barcelona, Konzerthaus Berlin and Tel Aviv's Man Auditorium. In recent seasons, he has given solo performances, such as the European Philharmonic Orchestra, Radio Symphony Orchestra Saarbrücken, Orquestra Simfònica de Barcelona i Nacional de Catalunya, London Soloists, Jerusalem Symphony, Israel Chamber Orchestra, Tel Aviv Soloists, Haifa Symphony, Musica Vitae Chamber Orchestra, Philharmonic, Hartford Symphony, Philharmonie Südwestfalen, Nashua Symphony, Ashland Symphony, Chautauqua Symphony and the Irving Symphony. Peled frequently participates in prestigious festivals at the Marlboro Music Festival, Newport Music Festival, Schleswig-Holstein Festival, Seattle Chamber Music Festival, Cape Cod Music Festival, Festspiele Mecklenburg-Vorpommern, Moselfestwochen, Strings in the Mountains, Four Seasons, Båstad, Prussia Cove, Millstatt Musikwochen and Kfar Blum. Upcoming projects include launching a series of CD's and DVD's of the major cello repertoire under the CTM Classics label, which will release the first volume in January 2007. Moreover, as an advocate of Israeli music, he recently recorded the Cello Concerto by Mark Kopytman with the Tel Aviv Soloists under the JMC label and later in the 2006/2007 season, he will premier a concerto dedicated to him by composer Erel Paz with conductor Ilan Volkov. Peled plays a rare Andrea Guarneri cello circa 1689.
When did you first start to play the cello?
I started quite late when I was 10 years old. I grew up in a rural Kibbutz in Israel and when I was in 4th grade, we were asked what instrument we would like to play. I picked the cello, because of a girl I wanted to get to know. I did not really know anything about a cello. But the music room was beneath our classroom, so I used to see and hear the girl all the time. I told the music teacher that I wanted to play the cello. She told my mother about it and my mother was shocked. My mother always wanted me to play the accordion so I could sit around the campfire and lead the songs. The girl was 14 and she was more advanced. However, she stopped after a few years and I got stuck with it (Laughs).
The music classroom was very warm and very nice, but the teachers were not so good. My teacher was a student of Janos Starker. However, I did not really understand what he was talking about. He was Hungarian and he had gone to Bloomington, Indiana, to study with Starker. For 4 years he taught me the Starker method of left hand playing. But until I was 14, I did not really know where and what the notes were. Moreover, I was not serious about the cello, spending most of my time playing basketball. One day the flute teacher in the local music school, who came from Jerusalem and was teaching me theory classes, took my mother aside and told her that he thought I was really talented, and that I must go to the "big city" to have a good teacher. He recommended Uri Vardi.
Oh yes.
Uri Vardi is today a professor of cello at the University of Wisconsin. Back then he was the assistant principal cellist in the Israeli Chamber Orchestra. So I went to play for him. He was also originally from a Kibbutz and knew the atmosphere I grew up in and how far it is from practicing and playing music. He also had been a student of Starker. Therefore, it was not until I was 14 years of age, which is very, very late, that I really started playing the cello. He taught me everything from the beginning -- how to sit, how to hold the bow, etc. I did not really understand it, but I did it anyway. Maybe I could imitate very well what he was showing me, and I started advancing very, very rapidly.
Were you playing in an orchestra?
Yes. I went to a special High School in Tel Aviv. It is a boarding school for the most musically gifted children in Israel, and we had an orchestra. When I was 17, I was already very serious and I was picked to play the Haydn C Major Concerto in the major European tour of the orchestra. I think I played the concerto that year 25 times. So I really know the piece. By the time I went to the army, I knew that I would like to pursue a career in music. Luckily, Isaac Stern had established a string quartet program for the Israeli army and they accepted only 8 people every year for the two quartets. For 3 years, then, I played quartet music for soldiers. We would play, for example, Eine Kleine Nachtmusik and every movement we would say, ?This is Beethoven. This is Mozart. This is Haydn?,? because the soldiers did not know anything, did not care and used it as an opportunity to get some sleep. But for us it was a way to maintain our playing level. We could not really practice and improve, but we could keep playing. I am happy I did it and that I could do something for my country.
I was 21 when I completed military service. I then met Aldo Parisot in Israel and he offered me a full scholarship to Yale University. I immediately went there to study with him. However, Uri Vardi had not only been a student of Starker he had also studied intensively with Parisot. Hence, I was already very familiar with many dimensions of Parisot's teaching. I felt very strongly that I, even though Parisot is a great teacher, came all this way from Israel to study something new. So after one year, I do not know where I got the guts, I asked to leave. I admire Parisot and I still cherish what he taught me, but I had to leave the full scholarship and Yale, this big name, because I was looking for something else.
Then I fulfilled a childhood dream to study with Bernard Greenhouse. I did not know where I got the chutzpah, but I just picked up the phone with very bad English and called him. I said, "Mr. Greenhouse, you are my hero. Can I come up to the Cape?" By then he was 81. Now he is 92. He lived on the Cape and he had retired already and I said, "Can I drive up and play for you one weekend?" He said, "Sure!" So I came and I was shaking, because from the recordings of the Beaux Arts Trio, I thought he had the best sound in the world and he is a very special cellist.
Oh yes indeed.
I played for him and I told him that I wanted to leave everything behind and come to the Cape and study with him. He said, "Well, if you are willing to do something like this, I accept you immediately." So I left everything and I moved to the Cape and for one year I lived next door to him and just like he had done with Pablo Casals, I had lessons with him very intensively, maybe 2 or 3 times a week. We talked about music. We cooked together. We went for walks, and my eyes were shining. I remember the first piece we worked on, which I could not believe, was the Introduction to the Beethoven 2nd Sonata in G Minor, which is a slow introduction. We did it for 3 months and there was not even one second that I was bored. He just opened that world for me of changing vibrato's, of the speed of the bow, and of the whole Casals approach. I was just with my eyes open and all of a sudden there was meaning to the playing for me.
Today, these earlier teachings of Vardi and Parisot come back to me more and more, when I teach the students. The whole foundation of my playing is based upon it, so I cherish it a lot. But Greenhouse just gave me a reason to play the cello, because I had become a little bit bored and I thought, "Why do I do it?" There are so many good cellists?. I did not enjoy it as much until I met Bernard Greenhouse. Then I enjoyed every note ever since. I am very happy about it. So that was Greenhouse, and after that year we both thought that it would be better for me to finish my degree. So we contacted Laurence Lesser at the New England Conservatory of Music in Boston, and he agreed that I could come to study with him and at the same time, I could continue to go on weekends to the Cape and study with Greenhouse. So I had this combination of both of them.
Larry Lesser was also wonderful. He is a tall guy and the first teacher who could confront some of the problems that I have, because I am 6'5". He was great, and the combination of a former student of Piatigorsky and a former student of Casals was just unbelievable, because there was no opportunity to see those people on stage anymore. I only knew them from recordings. Having those two great teachers who were very, very close to those two grand masters was the closest I could get to them and I think that was a unique connection. When I finished the degree, I started already having concerts, and I had an important question: "Should I stay in America and establish my career more in this country?" By then I met my girlfriend, Julia, who is German, and who is now my wife. I made the decision: "I am leaving. I am going to Germany."
You met Julia here?
I met her at the Marlboro Festival. She worked there and we got together like many other couples.? I think Yo-Yo Ma met his wife there. So it is a good place to make music and a good place to meet your future wife. (laughs). Then I simply said, "Ok, I am going to Germany. I really think, I have a gut feeling that Europe is a place for me to be. To observe this culture." When we moved to Europe, Julia told me, "You know, there is a great teacher here in Berlin, Boris Pergamenschikow, who I hardly knew, because in America he was not so famous. Again, just a spontaneous move, we called him and I said, "Can I play for you?" Boris Pergamenschikow passed away two and a half years ago, but he was one of the greatest cellists of our time, and we didn't know it in America, but in Europe he was really a great star like Yo-Yo Ma here. He had only half a class of 5 students. I called him and he was so nice. He said, "I don't have room in my class, but you could come," and he looked in his diary and he said, "Well, in a few months." I waited and he finally called and said, "Tomorrow I have time." So I came and I played for him. I had prepared very well and he said, "Well, I still don't have room, but if I would have, I would accept you immediately to my class." That was enough for me. I was happy.
Yes.
Then he said, "We would need to do some lessons now. I want to see if you are teachable. I want to see how we work together as a team." We did maybe 4 lessons. It was unbelievable. It was the first time that I had a teacher who was at the peak of his career and also an unbelievable musician, unbelievable teacher, and an unbelievable player. Just everything combined into one. I caught him at his best prime time. I remember in those 4 trial lessons, we worked on the Haydn D Major Concerto. He had just returned from Japan where he had played it. We worked on the Brahms Sonata. He just recorded it. So it was really fresh and that was something new that I had really looked for in a teacher. Somebody like a Guru, like Greenhouse or Lesser were, but someone who was doing it at the same time he was teaching me.
A month later, Pergamenschikow called me when I was in England. He said, "I decided to extend my class. Instead of 5, I will have 6 students. You can come."
So he made an exception to add you in.
Yes. He said the only thing to do now is to fly immediately to Berlin and do the official audition. Of course, I did it and then I had 2 years that were the most unforgettable years for me. I was 26 at the time and I thought, "Okay, I studied enough with many teachers, now I should establish myself." But then came this teacher like a diamond. It was like the strawberry on top of a cake. I was ready to eat it and he just gave me more and more in those 2 years, which were extremely intense. Even though he had such a busy career. I think he had around 90 or 100 concerts a year, he gave many lesson to each one of us. Every time he was in Berlin, we had a lesson and every lesson was for 2 hours. I went through the whole repertoire. If he would be there for a week, we would have a lesson almost every day. So we had to stay in shape. I went through the majority of the concertos and sonatas with him. I just had to prepare and prepare and prepare. It was great.
By the end of it, I felt, and we all felt, "Oh my God. How can I play a piece without him bothering me on every note?" There is a scary period after studying with such a teacher with so much intensity, because you feel all of a sudden alone. Because he used to tell you everything: How to sit in Beethoven's Triple Concerto, where to look in a given moment in the concerto, at the concert master, the first cellist, the conductor. How to breathe, so the oboist will feel that you are with her or him. Practical things that nobody had ever told me before, and I still use them in every piece. And of course what to do with every note of the piece. All those things just stayed in my mind and then after the 2 years with him, I just felt really lucky to have had Parisot, Greenhouse, Lesser and him and then to have had the foundation with the Starker method from Uri Vardi, and to have all of this coming out to me to create my own way of cello playing and teaching.
I was then only 28, but I had already started to give classes wherever I performed.
Master classes?
Yes, master classes. Then came Peabody. I played a recital in Baltimore in a house series called, "Music in My Room." In fact, I just recently played there again 2 weeks ago. Of course, I treat every concert as if it is Carnegie Hall and actually that concert was a preparation for my Weil Recital Hall, Carnegie Hall debut. After the concert a lady came up to me, Eileen Soskin, who is the Dean of Academic Affairs at Peabody. She asked me, "Do you like teaching?" I said, "Yes, of course I like teaching. I love teaching." She basically said, "I'd like to introduce you to our community. It is nothing official. There is no opening." I said, "Well, if you are willing to change my ticket, I will stay over and do it." So I came in and I gave a recital with one of the teachers there. We just met on stage and played Brahms E Minor Sonata, and I played Ligeti and some Bloch. I felt really good and I taught 3 students in a master class, and it was a really special atmosphere from the first moment that I entered the school.
They have a picture of that on the school's website?
Yes, that is the picture of that master class I did at Peabody, actually of that first time. Then I went home. I was really happy. There was no opening, but I learned later on that Stephen Kates, the great teacher and cellist, was then already very sick with cancer. A few months later, they called and said that he had passed away and officially there was now an opening. Then I was invited back to do the same thing again: a recital and to teach a master class. I had to fly from Israel directly to Peabody and then the very next day to fly to Germany to play a recital. Julia met me at the airport in Frankfurt and asked immediately, "How was it?" I said, "I have a good feeling about it. I was not nervous. I was myself." She said, "Let's wait maybe a month or two and don't worry if it does not work out, because it is just the beginning."
The next day, I got an email from the Dean that unanimously they picked me for the job.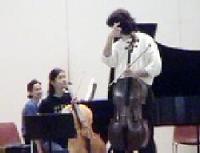 Figure 1: Amit Peled teaching his first master class at Peabody
That is terrific.
So we moved to America. We were in our late twenties, living in Berlin and enjoying every bit of it. We were thinking about buying an apartment there. I had more and more concerts. I started to establish myself and then this came up and, of course, I could not resist it. It has always been my dream to combine performing and teaching. But I did not think it would happen so early with such a position. I came in September and I had 6 students only and now I have 19 and we have more than 100 applicants for the next year!? Our Cello Department is growing rapidly and it is wonderful. Now I combine about 60 concerts a year with teaching a full class and it is just for me what I always wanted to do. I do not want to concentrate only on one of those things. When I started teaching a full class, I realized that my connections to Starker, to Aldo Parisot, to Greenhouse, Lesser, and Pergamenschikow at the end brought out for me one method that is mine now, but is based on all those people. I feel lucky to be able to observe all those directions of playing and come up with something that is mine that I can pass on to my students.
Could you say something about how your teachers differed in terms of what different things you worked on with them?
It is hard to compare, because I worked with each one of them at a different stage of my career. So even though I did not directly study with Starker, the work with Uri Vardi was very analytical about the basics: how to sit, how to hold the bow, how to place the left hand, what feelings you have in your back, in your legs, in your feet. How to breathe. All those things are the fundamentals, which I did, but I did not pay so much attention to them when I was a teenager. Due to the fact that I started late and I had to basically analyze everything in order to put it in my blood system, in recent years those basics come back to me more and more.
With Greenhouse, it was just pure music. The art of making music. The technique of making music, which nobody had ever talked to me about. The physical tools you have in order to make music. The rules of the phrase, for example when you go to a high note, you usually increase the amount of vibrato and extend the timing of the pulse. The rainbow of options, of color options. I used to hear also from teachers and also from colleagues, "Oh, here I feel something different." But with Greenhouse it was, "Ok, here you feel something different, but what do you do technically to express it?" And that was for me a breakthrough point, because he just showed me technical tools the same as somebody is showing you basic things, such as how to shift. He just showed me how to increase the vibrato or how to speed up the bow or how to put more weight on the bow. Or how to enunciate notes with the left hand. Basically he gave me tools to be spontaneous on stage and to use them. At the beginning, I imitated him a lot and he just told me you can use this, you can do that, and then at the end when I had the tools, he just left me alone to be whatever I want to be on stage. But I could pick always in every phrase what to do and that was for me a breaking through point.
With Lesser, it was a lot of knowledgeable ideas about the cello and the bow. I think that the whole push and pull technique, which we will maybe talk about later, started with Lesser. We were talking about how to hold the bow on the C string. I just developed it more and more in order to deal with the G, D and especially the A string in high position. How to do it in such a way that the sound will not be nasal. We cellists are all afraid of that. So the seeds of the push and pull technique were planted with Larry Lesser.
And Pergamenschikow? I would say that he was a combination of all of them together. A combination of unbelievable knowledge. He was also an unbelievable player at the peak of his career. When he took up the cello, you were with your jaw open. He was also a great pianist. He once gave a concert with Heinrich Schiff, they were great friends, playing the two Brahms Sonatas, and accompanying each other on the piano. He played every piece that we worked on. He went to the piano and accompanied us. Actually every piece except a passage in the Shostakovich Sonata. He said, "That's it. That's the only passage I cannot do. The fast one in the last movement." So the knowledge of the scores, the harmony? He was like a library of fingerings. He remembered hundreds of possibilities for every phrase and then he would even tell you which student, or colleague gave him that fingering. For me, it was a great challenge to find a fingering that he did not know, and then he would say, "Can I buy it from you?" I remember one lesson. I am sure you have heard of Alban Gerhardt?
Yes, I was thinking about him also studying with Pergamenschikow.
He was his student and I remember we were working on the Rococo Variations before I had to play it with an orchestra. In the last variation he stopped and he said, "Well, there is a better fingering for it. Nobody does it, but Alban," and he actually called him and said, "Dear Alban, can you fax me the last page, because I do not really remember what you did," and he faxed it. And that was many years after he studied with him. So I am using Alban's fingering myself for that variation.
He wasn't studying along with you at the same time?
No, he is older. He's a different generation. But my class was an amazing class. We were only 6. But today, I am at Peabody. Danjulo Ishizaka and Claudio Bohorquez have won most of the major competitions (ARD, Casals, Feuermann), Sebastian Klinger became the principal of the Munich Radio Orchestra, Damien Ventula became the assistant principle of the Berlin Philharmonic Orchestra and Elena Cheah is the principal cellist of the Deutsche Oper. Each one of us has done extremely well. And we were really good friends. I think the best learning environment was the class concerts that we did together, because sitting and listening to each other was the best lesson. Each one was already an artist and then we had this great Guru teaching us and giving his wisdom to us. The whole environment, the whole two years were just unbelievable.
Then after that, I remember when I did the audition at Peabody, I was so fresh out of Pergamenschikow. Actually I was still a student when I visited the conservatory for the first time.
Were you the youngest cello professor that there ever has been in the United States? Or the youngest at that time, perhaps?
I do not know if I am the youngest, probably at a major institution. I was very young when I started. I did not know anyone at Peabody and I had to do the audition twice, the whole thing twice. So when I got it, I knew that they checked me from every corner possible and I feel really good about it. It's not like one of my teachers called and said you must take this guy, and I know that there were many, many applicants. There were few auditions and competitions in my life where I felt, when I finished, that this was it. I was in my best shape and I was honest. I did the best I could and I felt that they acknowledged it.


THE GUARNERI CELLO
Can you tell the story of how you got your cello?
Yes. There is a lot of destiny in my life. Now I'm playing an 1689 Andreas Guarneri cello, which is a wonderful instrument. When I went to study with Greenhouse, I had a good friend, very special cellist, Hila Karni, who studied already there. I told her, "Look, I come from a Kibbutz and I have absolutely no money to spend on rent, while I am studying with him. Could you please put a note up in the local library in Wellfleet?" It is a little fishing town. Say, "Young Israeli cellist is looking for a house and in return for the rent, he will do house work." A lady, Judith Davidson, back then, an amateur violist, saw the note. She knew of Greenhouse from the recordings and she and her husband were new to the town. She said, "I want to get to know Greenhouse. So if I take this student into my house, I might get to know his teacher." Judy replied and I ended up living in her house. At the beginning, I had to shovel snow, work in the garden with her husband, Arthur, and clean the house. But very quickly, they found out that I am very bad at those tasks, and while we became very, very close, I began cooking with Judy, who is a wonderful cook. I continued working with Arthur in the garden, which was also a lot of fun. One day Judy said, "You know, I love the cello so much. Why don't I start studying cello? Would you teach me in return for your rent?" Judy became immediately my first student!
That's a very nice arrangement.
Yes. I had never taught before. I was 23 then? Yes. So she bought a cheap cello, and I started giving her lessons. She enjoyed it and we also played some duets together. Her life was filled again with music. She forgot about the viola completely. And that is how I paid for my rent. So when I finished with Greenhouse and I moved to Germany, I was so close to Judy and Arthur, I was like their son. We kept in touch. I also have to say that they are very capable people and, even though I did not have to pay rent, I really had no money at all, and Judy always helped me a little bit--$50 here $100 there.
That's very special.
I know that without her, for sure I would not be here. Without Judy, I would work with the cows now in the Kibbutz.
Really?
I am very serious. But back to the instrument. When I got the job at Peabody and started to play a lot of concerts, it was clear that I need a much better cello. Greenhouse was always in the picture. Three years ago, while he was giving a master class for the London Cello Society, he got to use a Guarneri cello, which belonged to a 92 year old English lady, who had owned it since 1944. He fell in love with it on the spot. He said that this is the closest thing to his Strad and, if he would be younger, he would just buy it immediately. Greenhouse called Judy right away and said, "Judy, this is one of a kind. You must see it when you come to London. " Judy and Arthur love going to London and have an apartment there. As a matter of fact, they are there now. So he said, "This is the most beautiful cello I have seen in many, many years. You have to look at it. " By then, there were many people who wanted to buy it. But Eileen Lawrence, this elderly lady said, "All my life I have admired Greenhouse and I would be happy if this cello would be with one of his students. "
That is really something.
Yes, and she did not allow anyone to take the cello out of her living room to try it out. It had gut strings on it. It was dusty. But when I came, because of my Greenhouse connection, she agreed that we could take it out to a different setting. I had it for a few days and I went to the Wigmore Hall with it, a Testore, and a Goffriler. Those 3 for 2 hours. I had all the dealers sitting there and Judy and Arthur, of course. I just played them, the 3 of them. And it was clear from the first note that this is the best cello. Not only the best cello, but the best cello for me. It brought out the best of me. Judy found a way to buy it and 2 days later, I played in Sweden with an orchestra on it. Actually the recording I have on my website with the Bloch is from that concert. It was just love at first sight.
So it was in very good shape, then?
Yeah, yeah. It was in good shape. I just took it and played it. So that's the story. From a little note in the library in Wellfleet, I met this amazing lady, who is still very much a part of my life. She came to Israel with her daughter to visit. She is like our family and I talk to her almost on a daily basis. She was just here to see Gaia, our baby daughter. Judy is like her Grandma.
MUSIC MANAGEMENT
Now is she one of your managers, because she is listed as one on your website?
Judy is many, many things. But yes, she represents me in the United States. Again it started as an amateur thing to help me, because she believed in me. But it turned out that she is doing a better job than many of the official agents with whom I have worked. I just thought that it is better to have someone who believes in me, who has less connections, but who truly believes in the artist, than somebody who maybe has more connections, but you are just one of the roster of many other artists. I prefer to work with Judy, and to play smaller, but more concerts. Because that is what I need to do now, just to sit on stage. When the day comes and there will be a major agent, who wants me and will believe in me and will be able to actually do something, Judy will be happy to hand over the work and simply enjoy listening to my concerts.
So who are your other 3 managers?
Well, there is one in Israel, Monica Fallon (www.monica-fallon.com). She is very good. However, Israel is a limited market. Monica is very nice and we started a year ago to work together and it is going very well. In Germany and England I had a few attempts but they did not reach the "Judith Davidson standard." Recently, I started exploring a collaboration with the Euro Arts Management in Korea (www.euroarts.co.kr/english/artist_biru.htm). It looks promising. There are two tours in Asia planned for the 2007/08 season.
How does that work with several managers?
Many artists do it. Usually you have one general agent and then in each country, you have a local one, because a manager in the States cannot really do anything in Israel. They do not know the people. They do not really have the time to deal with it. So usually you have a general one who probably takes a commission from the other ones. But if you are lucky, you have one for every country. You give them free dates for the next season, and they fill them up. That is the ideal situation.
ON PRACTICING AND MEMORIZING
Oh I see, so it's a very good thing to do, especially when you have all these different countries to represent you. I am also interested that it seems that many soloists will have one program that they play in different places on a tour for a period and they play the same program everywhere they go. Your schedule is so incredibly varied.
Well, I hope I will get to the day when I can play fewer pieces in a season, but fortunately I am in a stage where I get a lot of invitations and a lot of presenters want a specific thing like the Beethoven cycle we did this year. Or recently I had to play both the Shostakovich Concerto and the Schumann Concerto in one week. I am still at the point where I just cannot say no. I also do not know how to say no. So I do it and then my wife is mad at me, because I end up in my studio here, downstairs, all night practicing and dealing with it. But I do whatever people ask me to do, especially with orchestras, because I think it is very important to experience all the concertos as much as possible. And not to minimize it to 2 or 3. Maybe there will come a day where I can just say, "No, I will only play Dvorak this season," and people will just say, "Yes." I am not yet at that point, and I still enjoy it, being able to play so many different pieces.
I was wondering how that is to do. I know you played the Dvorak Concerto in Ohio, the next week the Schumann in New York, and then the Shostakovich, and I wonder how that experience is?
In the beginning you asked about exercises. I think that is the secret for being able to play so much. It is like an athlete. If you do your exercises and you are in good shape, you can do many, many things. Actually nothing is more difficult than the scales, double stops, the Popper Etudes, and the Piatti's. If you maintain that level, through the exercises, nothing can tackle you in those concert pieces. My students are surprised, but if I practice 3 hours a day, and I use half of it for exercises, and the rest for going through the concertos and sonatas with a lot of concentration, very systematically in taking the hard spots and fixing them, I can actually do it in a week. Especially, if I work on pieces that I played already.
I always compare it to taking a play by Shakespeare. Let's say you are an actor and you are asked to replace somebody in Hamlet with a week's notice. If English is your native language, you have done it before, and the muscles are trained on a daily basis, you will be able to do it. However, I would not be able to do it, as I do not speak English in that level. I would need maybe 2 years of practice, just because I am not that fluent, not that well trained with the capabilities of an English language speaker. But with the cello language, it is a different story. In The Strad, a few months ago, there was an article on Heinrich Schiff just saying the same thing. I took it out and I hung it up in my studio. So my students can see that he also does scales and exercises ALL the time, and based on that he can do everything.
Well, how does that fit with the memory problems, because it seems that you never play with the music in front of you?
That is an interesting issue, because now with the students I have to confront it in a different way than I am used to, because in my case it just happens. I think memory is like a muscle. You train it, and then you have it. Some people are born with it. Some people have to learn how to do it. But with me, I always practice a piece and then one day, it is just there. I never really thought about it. Now I have some students who have problems with it, so I have to rethink how to memorize pieces. I read about Yo-Yo Ma that when he was young, his father had him memorize every day 2 bars of a Bach Suite. I am talking about when he was only 4 or 5 years old. He had to play it, then to write it down, and then everyday he had to play the previous 2 bars, the new ones, and that is how he learned the entire six Suites. Maybe that is why his memory is one of the most amazing things in the music world.
Yes, you rarely ever see him with music, and even if it is in front of him in a chamber music situation, he rarely seems to look at it.
No, he doesn't need it. He is phenomenal. That is what I am saying: it is something that you train yourself to do. For me, it is also easier to play without the music. I am much freer. It is just much easier to do. It is not like a history class in school where we had to memorize a page just for the test. That has never happened yet for me with music. Of course, knowing my season at least a year in advance, I will start a few months before the actual performance to go through the hard passages. Even just a few minutes a day, only the hard spots, and then gradually I will play more and more of it, until the week before the concert, where I will probably start running through the whole piece everyday.
This is another thing I learned with Pergamenschikow. He taught us, besides the music, how to prepare for competitions and for a heavy scheduled career. It was very, very helpful. He sat down with us and wrote down the pieces and said, "Okay, two weeks before the concert, you need to play every single note of every piece every single day. You have to plan for the Brahms Sonata let's say 30 minutes, for the Boccherini Sonata, 20 minutes, Shostakovich Concerto, 45 minutes, etc. Then like a conductor rehearsing with an orchestra, you have to stay with it and never practice less or more than that. One has to go through every beat and every bar with a lot of concentration, to tackle the hard spots, and move on to the next piece. All of us know that we can easily end up on just one page of a piece for 4 hours. But if we learn to do it faster, we benefit.
So you train yourself to memorize it with limited time.
Yes.
I am wondering when you have a busy schedule of concerts, how do you have the pieces fresh in your mind when you have to practice in hotels.
Basically, you practice everywhere. Everybody thinks, "Oh hotels, it is not comfortable." For me, being in a hotel is more like a vacation, because I do not have the students to take care of. I do not have the daily things I have to deal with in the house. I do not have the email or other correspondence. So for me, being on tour is the best time to practice for the next tour, because I just have maybe one rehearsal with the orchestra. Or I have a rehearsal maybe in the evening with a pianist. But then the rest of the day is completely free to practice. I saw once a documentary about Truls Mørk, the great Norwegian cellist. After a concert, he goes back to the hotel and if he cannot sleep because of the high adrenalin he starts practicing.
Actually, I have a little story, too. I just played in Chicago about a month ago, and I was staying at the Union Club. As I said before, the 90 minutes of exercises are holy for me and it was a live radio concert at noon. So I had jet lag and I was up at 6:00 a.m. (anyway, I get up early). I had breakfast, and at 7:00 a.m., I started my scales. Open strings very slowly and then 4 octaves. Maybe an hour later, I get a knock on my door, and usually that means, "Stop. You're bothering us." So even without opening the door, I said to the guy, "Okay, I will stop. I am sorry." He said, "No, no, no, no. Please open the door. I am so fascinated by the way you practice scales." So I thought, "Oh, that is weird." I opened the door and saw this gentleman, who is 84 years old, and he is the conductor of the Chicago Chamber Orchestra and a former cellist. He said, "Well, I have never heard scales played so systematically and with a method behind them. I am very interested in it." So, I thanked him and we talked for a little bit. I invited him and his wife to the concert at noon, and they came. Now it looks as if I will play with his orchestra next season.
That's great!
It's all because of scales in the hotel. So that is my scales story.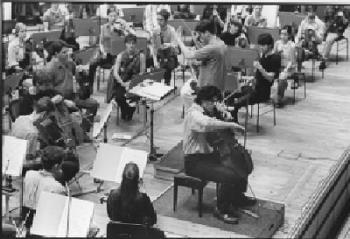 Figure 2: Amit Peled rehearsing the 1st Shostakovitch concerto at Konzerthaus, Berlin.
PART TWO: THE PELED CELLO PEDAGOGY
I am interested to ask you about some of your technical ideas. In the master class at the Greensboro Celebration for Bernard Greenhouse, you were helping one student, who was a little stiff with the way he was sitting, to have a more bouncing lower back.
What I am trying to find, I think, are rules of the language or the grammar of cello technique. So everything will become a rule, as when you study English, where there is the present, past tense, progressive, etc. I am trying to do the same thing with the cello. It's maybe what the Starker method did for me technically and what the Greenhouse method did for me musically -- to find a way to combine them, and every problem that we have along the way, to tackle, and put into its place in the language.?
So regarding the lower back, when students sit very straight, and they look like a candle I immediately introduce to them what I call "The Dinner Technique." The Dinner Technique is the basic way of sitting for all of us being humans, when we eat, which is one of the most natural things that we do. We sit and eat, and that is the basic position of our body. So if I take the cello away from the student, which is something that I often do, I say: "Imagine that you are eating now. Every instrument will fit into that posture. Cello, violin, piano, trumpet. It all fits, because it is the most natural position."
Now, if you take this position and you think of the lower back, you cannot sit completely straight for the whole dinner, because it will hurt. So in addition to the Dinner Technique you have to specify what to do with the lower back. I like to think about it as "The Shock Absorber" as in a car. You know if you have a car that has a good shock absorber and you go on a stony road, you feel the bouncing of the car, and that is exactly what we need when we play. If you are stiff, and you go over an obstacle like a big shift, or fast notes, or a lot of notes in a bow, and the back tightens up, it will be very difficult. But when you have the shock absorber, when the car is better, it is much easier to do the shift. It is much easier to make the bow change. So once I explained this to the students, I ask them, "Do you have a license to drive and have you ever driven a car like a typical American car? They always make them like boats. It is just like floating on the road." Then all of a sudden, instead of talking and philosophizing, the students get it and they have this feeling of the car when they go on a shift or in general when they play. The Dinner Technique, the Shock Absorber, or we can get into more expressions. It is all very important.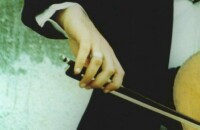 Figure 3: The Apple Technique
Another one is "The Apple Technique." It is very simple. I did not invent it. Some people use the term "tennis ball." I use the apple. Imagine that you have an apple in your hand and you just eat it. All of a sudden the hand is in perfect shape, because that is what happens when we use it to eat an apple. When we play the cello, it can be extremely awkward. There will be no space between the fingers. Some will be straight, some will be circled. So basically for both hands, it is quite simple -- The Apple Technique. You just hold an apple, an imaginary one. You add the Dinner Technique and the Shock Absorber and you are almost set to go (Laughs).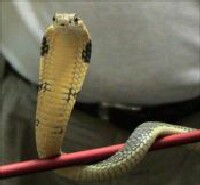 Figure 4: King Cobra
THE COBRA TECHNIQUE
Now in the master class of the same student actually, you were talking about the fingers each being very independent. When you play, your fingers are very loose and open, while many other cellists have the left hand in a more rigid "C" shape formation that they appear to maintain fairly consistently.
This was first introduced to me by Greenhouse. It's a Casals thing. Every finger is a position by itself basically. And then Pergamenschikow extended it more and more, because he also believed in it. They introduced to me what I call today, "The Cobra Technique," which we can get into later. Again you have to compare every aspect of cello playing to the simplest everyday human movement; here I compare the left hand to walking. When you walk, you never have the 2 feet on the ground at the same time or you cannot really walk. It is better to look at animals moving in slow motion. If you have all the weight of the body on one leg, then the other one is going up all the way, until it tilts to the next step. Then you go to the other foot. You do exactly the same with the left hand. You have one finger down and then you lift the next finger into what I call "Cobra Position." Then you tilt all the weight into that finger before coming down. Then you put it down, and immediately you lift the previous finger. That is like walking, and if human beings found that this is the best way to walk or to run, I would not do it differently with the left hand. I know that many teachers say, "Keep all fingers down and even keep them on the string while you play, because it is much faster." But you get tired and you cannot really run. Look at runners at the Olympics for the 100 meter. After they run, the TV shows the slow motion. You see that they lift the leg, the knee, almost up to their face! It is so high!
Therefore, it is a combination of having only one finger on the string at a time, and then lifting the fingers that do not play, which is very important. Then you get the clarity. When you play something that is extremely fast, you cannot lift the finger so quickly. But when you practice, you do have to learn how to lift without tension to support the finger that is on the string, to put it down, and then immediately to relax the previous one. In this manner, you get complete relaxation. That complete relaxation Pergamenschikow referred to as not "having a lazy hand." And with Greenhouse, it refers to music, and being able to control the vibrato.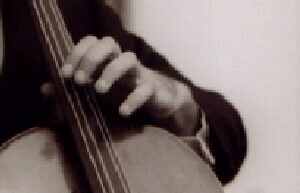 Figure 5: Amit Peled's left hand in cobra position
This is a very simple demonstration. Everyone can do it. If you put 2 fingers on the string together, let us say you take F on the D string with the 2nd finger and then you put the 1st finger down on E below the F and vibrate, you get a very narrow vibrato. If you lift the 1st finger, all of a sudden the whole hand relaxes and the vibrato is much wider. Now that is just the basic. It is like a machine. You turn it on and it works well and efficient. If you have two or three fingers on the string, it is much, much harder.
Is the thumb underneath?
Yes. The thumb is always under the 2nd finger. But even if you play with the 3rd finger, if you put 2 fingers down, the vibrato will be narrow. Maybe some notes in some phrases in some repertoire need that color. But as a basic approach to the cello, I think it is better to have one finger. Then you are in complete control. So the finger becomes a position with all what that means and all the weight and all the attention goes to that finger. Now the cobra technique is just to help the student to understand it better. Look at the cobra, lifting the head before attacking. That is exactly what I mean by the cobra technique. The finger that is about to play, that is not playing yet, is going into a cobra position, which means it is going up in the air before going down. Instead of keeping it close, before putting it down. Exactly like the feet. Before you put the foot on the ground, you lift it. The same thing with the finger. Let us go back to the D string. If you play E with the 1st finger, then you are going to play G with the 4th finger, you lift the 4th finger into cobra position and then you put it down and immediately when it goes down, the 1st finger goes up. It did its job. So basically in slow motion, it will look like this (demonstrates). Just maneuvering the weight from one finger to the other.
Then when you make a shift, the whole combination comes together. There are 3 parts to a shift. The first one is "Motion." If you imagine a pencil stuck out of your left elbow and a piece of paper next to it, you are drawing an imaginary circle. The circle starts below the starting note completing it while reaching the arriving note. That is the motion, the most important element.
Next is the "Guided Finger." Let's go back to the same E on the D string with the 1st finger and we are shifting to C on the same string, 4th position, with the 4th finger, our Guided Finger is the 1st finger going to A. So in the personal computer inside our brain, what we need to do now is Motion, and within it the Guided Finger to A. The 3rd element, which is also very important, is the cobra. 4th finger is going up in the air while we are approaching the A with the Guided Finger. When the cobra finger is above the C, we attack it like the cobra attacks its target (of course in a gentle way).
When you do those 3 steps, it makes the shifting process very, very clear and that is the whole point of this language. It is not too philosophical. I like to be philosophical, but I think students at a high level want practical solutions. They want to know, "Okay, how do I simply get from the E to the C?," and sometimes I ask students who are really good how they shift, and they say, "Well, I lift my elbow and I feel the C.#34; That does not really explain it. Then I introduce to them the 3 elements of the shift, and "Boom!" all of a sudden every shift that they do ANYWHERE on the cello makes sense.
Having explained all this I always make sure that the students understand that once they get it, they can start exploring ways to break these rules in certain places where the music requires it.
I had to analyze everything I did as I started playing the cello very late. It is like starting to learn a language when you are only 14. You have to memorize all the rules. There were not actually really rules for me. There were ideas. I had to invent the rules for the ideas later on. And that is what I did in trying to find a very simple way to teach a language. It worked with me, and I see the wonders it does with the students.
You appear to play with such an open, loose and relaxed, with each finger and each limb being very independent, and yet you are so coordinated and unified with the music. I studied the double bass for awhile, where the primary method is to have some 25 positions, with the hand being in the same "locked hand-like" shape for every position and where there is only 3 or 4 notes for each position. Wouldn't that be what was referred to as the "old method of cello playing"?
I wonder sometimes why the double bass technique appears tight with some players. Not all of them, of course. It may just be a question of development. The violin pedagogy is ahead of us by about 100 years, so maybe it will happen with the double bass.
I was interested in Francois Rabbath, a French-Syrian double bassist, who developed a method of playing the bass, where the left hand is more fluid and more cellistic, while the majority of bassists appear to keep their left hand in this fixed shape with their fingers more equidistant in a line with the string, so that their fingers are always in position right at the notes they want to play. I would think most people would be terrified to try to play the bass in the way you are describing left hand technique with the cello.
It is difficult when you introduce it. But it is just like walking. When I see our baby starting to walk now, I see the stages she is going through. First the feet are not so much going up above the ground, because she is scared to fall. Then she is balancing herself with her 2 hands. But actually, when you want to run, you cannot walk like a little baby, because you have to jump from one side to the other. So when you teach cello FIRST, it's really important to show the position. Or to do those Starker left hand double stop exercises, which I still do every day. That puts the fingers in their place like a cast. You put a cast on the left hand, and you force it to be in the right shape. But when you actually want to run, or to have freedom to vibrate, then you have to take the cast away to teach yourself how to wake up. Not to be "lazy," that's how I call it or Pergamenschikow called it. So it is very important and it is very dangerous. If you take someone who does not yet have the knowledge of the positions, and you tell him, "Just start running now." Then it would be careless.
GEOGRAPHY OF THE CELLO
Do you think about mastering the geography of the cello in the manner of Starker, with the block of notes under the hand?? Or do you think of it in a different way?
Well, again, maybe because of my education, I think of it in a combination. I think this thing, which I call a cast, where you have a group of notes, under one position, is extremely important. And double stops playing is maybe the most important part of my daily exercises. But at the same time, I think maybe the violin Flesch method that we do not really do enough with the cello, is extremely beneficial. Being able to play scales and arpeggios in 4 octaves, all over the cello, every single day, is very important. So I think it is the combination of both. Or the Popper method, which is my Bible. The Popper High School of Cello Playing. I always tell my students that it is like the Torah for the Jewish people, the 5 books of Torah. I have the 5 exercises of Popper, which I want all of my students to do well before they leave Peabody: #9, 12, 13, 33, and the 5th one is alternating according to the specific needs of each student. And then Piatti, #1, for the bow (with many bow variations). Then they are all set to go.
How would you describe your sacred 90 minute daily exercise routine?
The first part of the practice consists of going through my exercise book, which I titled as "The First Hour." The book has two parts: Part A, "Scales and Double Stops," and Part B, "Short Patterns and Folk Songs."
Part A is based on the Flesh Violin Scale book doing the scale in one octave on every string then in four octaves on four strings, and finally playing double stops in thirds, sixths and octaves. Part B each small pattern and folk song has a technical or musical point to work on and should be done all over the cello. I usually ask the student to go through two of them in a week.
The last 30 minutes of the "Sacred Ninety" are filled with Friedrich Dotzauer's "First book of Exercises, " which should be done in original position and one octave higher in thumb position, or some Starker's "An Organized Method of String Playing," one of the Popper "High School of Cello Playing" or Piatti's "12 Caprices, op. 25." Then we can start the day with our pieces.
The important thing is to constantly work on maximizing relaxation and minimizing tension. Basically what happened to me with the left hand is that I once reached a point where I could not play. It started hurting and I got tired. For instance, if I was playing an entire Bach Suite. I started asking myself, "Okay, what is wrong?" If I looked in the mirror, it looked good. It was the right shape. But it was lazy. I did not really lift the fingers up. The fingers that did not play were still in "work." That is something that took a lot of energy for the hand. I always give the following example to my students. I was in Florida, at the Kravis Center and I was playing a recital. When I woke up in the morning of the concert, my thumb muscle was like a balloon. That was the point where I said, "Okay, enough!" I have to see what is wrong. Luckily, I was already with Pergamenschikow, who introduced me to the lifting the finger technique. And by mastering this technique, I can now play the 6 Suites of Bach and still go on. We talked earlier about the hectic schedule. Maybe it is possible also because of that freedom.
Yes.
Or at least I am aiming for freedom. I do not say that I have found the complete freedom, but I work on it. There is logic behind it, and it makes sense.
I was thinking about your endurance of playing all the Beethoven Sonatas over 2 days or in 1 day you said.
Last year, I did a solo recital entitled, "From Bach to Britten," with 2 Bach suites, Kodaly Sonata, and Britten solo suites. And yes, it was tiring for the fingers, but it was much more tiring for the head and the soul. Really. I was exhausted musically, but physically, I could keep going. That, I think, is the beauty of this technique, especially for the left hand. The Beethoven cycle I did on different occasions with both pianists Alon Goldstein and Daniel del Pino. With Alon in Israel, we did, for example, a live radio broadcast with Sonatas 2, 3, intermission, 4 and 5 and for an encore, we did the entire1st Sonata. By the end of it, I had a headache, and I had to drink maybe 2 large bottles of water right away, and then eat a huge dinner. But physically, it was fine. So that is the secret of this technique. Again, I think Casals approached it for the sake of clean articulation and enunciation and being able to change vibrato and somebody like Paul Tortelier, whose exercise book for the left hand I often recommend, approached it more for the sake of the left hand not getting tired.
So that Tortelier and Casals could play into their 70?s and 90?s?
Yes. It works. It really works. For me, it was one of the things that Pergamenschikow introduced to me and it caused that shining in my eyes like the technique of making music with Greenhouse. It was something that immediately was for me like finding out a secret. I know and I emphasize to the students that some people do the exact opposite, and it works for them. If I would hear a student, who does it opposite and it works, I would shut up. I actually do not care if somebody plays with a back straight or does not shift with the 3 elements of the shift, and all those dimensions. Or does not do the cobra. But if I introduce these techniques to them, and it sounds better, then I think there is something.
Also you were saying in the master class that with the cobra, you can use the weight better than if you just move the whole hand itself.
Definitely.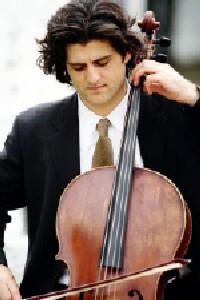 Figure 6: Amit Peled
DEVELOPING TWO SIMULTANEOUS LANES IN THE BRAIN
It is also about the brain. You lift the finger that is about to play into cobra position, the second your brain tells you to play the next note. The faster you can do it, the more advanced you are. It is like chess. You think much more in advance of where you are actually playing. Because if I play a note and I already lift the 4th finger in the air to play the next note, the moment I lift it, I already hear the next note. Musically developing that lane of constantly thinking ahead, helps a lot when you play concertos, recitals and chamber music. You are always one step ahead. The "One Step Ahead Technique" (laughs) has a lot of meaning when you do it physically. Not just in your head, "Okay, I build a phrase in my head." That is one thing. But physically to do it, to give the order, which usually takes half a second, from the brain to the fingers is another thing. You give the order before you play the note, which means if you are playing it, you are already in the next note. Technically and musically you should already know what you want to do with that note when you give the order. So everything happens faster.
I always try to develop these two lanes in the brain: one that is playing and one that is giving orders to what is coming up or what needs to be changed while you play. There are a lot of exercises that help to develop this: for instance, to count out loud when you play. The easiest one is to count the beats that you play. Like in 4/4, "1, 2, 3, 4." Or to count "1, 2, 3, 4, 5, 6, 7, 8." Or to count "99, 98, 97" while you are playing. In this manner, you develop coordination. Or the hardest one is what the violist, Tabea Zimmermann, asked her students to do: to read a book or a paper out loud while you are playing, because then you have really 2 lanes working at the same time.
When you stop doing it, all of a sudden just playing one phrase of a melody seems very easy, and you can actually think about giving a sign to the conductor, breathing because you are approaching a hard shift, a hard moment, or looking at the concert master, a lot of things.
That's very interesting.
I see it with the students and I do these exercises a lot. Try for instance to play a Bach Suite and to count out loud. That is the hardest thing to do. But once you do it, all of a sudden playing just the melody is easy and you can actually count and have the pulse when you play, not just to struggle with the notes in the Suite. Having that second lane developed allows the performer to give orders to the body in real time. You can tell yourself during a concert, "Okay, I am approaching the Minuet. I know that in the Minuet, I usually get tired, because it is towards the end of the Suite. I need to give extra attention to breathing, waking up the 'concentration muscle,' mapping the musical line in a clearer way, etc., etc."
ON BREATHING AND SINGING
In your master class, you were also talking about the importance of breathing.
Yes, the most important thing in breathing is to take the air out. We always breathe, because we need it in order to live. But we forget to take it out. And that brings me to singing, which I luckily took classes in when I was at the New England Conservatory. All my students get through the stage of being really shy in the first year and then at the end, they know that they have to sing every phrase they are playing. That is another thing that Aldo Parisot and Larry Lesser emphasized: To sing and then to imitate it with the cello. It sounds simple, and it is the most natural thing to do, but not many musicians acknowledge it. For instance, if you try to sing a high interval, like an octave (sings "Da-Dah!"). What you do with the body, if you look at a good singer, is to let the body sink down when you go to the high note. You do not stretch high to reach it, but with the cello, unfortunately we do it a lot (sings an octave "Da-Dee!"). And then there is a lot of tension. Instead of (sings in more relaxed way, "Da-Dee"). The shock absorber needs to really work when you do a shift to a high note. You need to bounce down, when you shift up. When I ask my students to sing, all of a sudden they see it is very easy and it is very natural. But when they play, it is very awkward, because of technical problems. So the ability to sing and then to imitate is very, very crucial.
Now for the breathing with the singing, I ask them to sing and to put pencil markings, as singers would do, on the breathing points according to the musical phrase. Then try to breathe according to it when they play. To play a phrase and to take air in and out, where you would do it as a singer. Then all of a sudden, this machine, the body, gets involved. You start the phrase, so you do (he breathes in slowly). And then the air goes out (demonstrates) until you finish the phrase. Then you take air in again and you do the next phrase.
And that leads me to the next point: think of the bow as your mouth. That means when you take air in, the bow does a circle. When you take air out, it plays. Whenever you take air in, you prepare the phrase. If you start the piece and you do not take air with the bow, you do not do the circular motion, the piece will start (sings tensely, "Daaahh") instead of (sings relaxedly, "Dahhhh"). Always breathe with the bow, because that is what produces the sound.
So this thing about taking the air in and out and having the body involved in this manner is, I think, very important, and not so much emphasized in our playing, because we do not sing very much. But imagine you have to stand on the Carnegie Hall stage with a full orchestra behind you and you have to sing Dvorak. I mean how many students have tried to stand at home in front of a mirror and sing the first page of the Dvorak Cello Concerto? Just singing it, and while singing it, looking at the body. See what happens to the body, because many of them, the shy ones, they would hide. The head would go down (demonstrates), etc. But then the good ones, the real singers, if you look at them, they will lift the head, find an imaginary point in the public to look at, would know that when a high note comes, they have to go down and breathe from here (points to the diaphragm), and not from here (points to the chest and breathes in).
The diaphragm?
The diaphragm, yes. So you do the same with the cello. You breathe from the diaphragm and then stand with 2 feet on the ground in order to produce the best voice. We do the same thing with the cello. The cello becomes our voice. For instance, the eyes should always be in a parallel line with the F holes. The eyes are always facing the public. The F holes should also face the public. If you do it like this (pretends to hold a cello towards the left side of the stage), it is as if you are singing to the left side. If the F holes are facing the public and our eyes are facing the public, our voice is facing the public. It sounds maybe a little imaginary, but it does change the sound a lot. The fact that we breathe between phrases, that the air goes in and out while we are playing, as the bow is moving, changes completely our sound.
And it makes it more natural for the audience, I think because often we are singing along internally.
Yes. Once a performer, once an instrument, no matter what instrument is becoming part of you, it is just part of your body and you are singing to the public, the whole experience is different.
FINDING ONE'S OWN INDIVIDUAL VOICE
I always say that at the end of the day, we will be judged by our voice. Not by anything else. I mean a perfect command of the instrument is of course required, but it is very hard to make a career just because you play fast and in tune. But your voice, your sound, that is something that will always endure. It does not matter how good is your instrument. The best example is Greenhouse. You recognize his sound from far away. That is his sound. It is not just natural. He thinks about every note. When he sings, it sounds like him (playing the cello). For me, meeting him was a beginning of a search for my own voice.
I think when a player sings, it sounds like the sound they bring out of the instrument. I started this research with my students, and it is true. If I have a very shy student, who is afraid to talk to me and afraid to talk to anybody and is not even able to look at me, I ask the student to sing. It then sounds very, very weak and scared, and the student's sound on the cello is the same. But the moment they open up and they are not afraid to talk to me, and they are not afraid to SING in front of me, and they are not afraid to judge what comes out of their mouth, all of a sudden the cello sound opens up like crazy. For me, the best examples of phrasing was Greenhouse sitting on his chair in his studio and singing for me. That is his voice. That is his cello voice. That is his talking, human voice that is so rare.
Or Perlman's voice. If you hear Perlman sing, it is the warmest voice you can imagine. That is his violin sound. So when you have this connection between your voice and your body, you can transfer it to the fingers. That is your voice.
I certainly heard that in the movie of Jacqueline du Pré when she is playing the piano. The same phrasing and the same identity that she has with the cello was what you hear in the particular way she plays the piano.
Yes. Definitely, and it is most natural with the singing voice. Once a student or once a performer realizes that notion that you will be judged by your voice, and that it is your voice that makes you special for other people, then you will start looking for it. So I always say to the students, if you are not looking for your voice, all those rules in the language and tools, they cannot help you, because you do not know their purpose. But the moment you have a goal of sound that you want to reach or imitate or create, then all those tools will help you. It is like having in your garage a lot of tools for the garden, but then you go out and you do not really know what to do with them. But if you know, "Okay, I want to make a hole here. I want to put flowers there." Then you do it.
If the goal is, "I want this sound to be special, to be recognizable, and how do I do it with these tools?" then all these tools we have been talking about will help you. Then you will find it. I see it happening with the students. If they make the switch and say, "Let's sing it. Let us develop our voice. Let us open the mouth and something special will come out with the phrasing," it will work.
Their own personality, their own individuality, who they are as a person?
Yes. It is easy to say and hard to do.
ON PIZZICATO
What you are saying about the bow, would that also be true of pizzicato as well?
I remember working on it with Uri, and that did it for me on how to do the pizzicato. What he told me is quite simple. Again, the motion creates the sound. That is very important. You create the motion as if drawing a banana shape, with the 2nd finger on a downward pizzicato and with the thumb on an upward pizzicato.
A crescent moon shape?
A curved shape, so that the finger goes like this (moves his finger on a curve over an imaginary cello string) and not straight. It goes in a curve and the main thing is to get stuck, after plucking the string, in the string below when it is going downwards. Or in a thumb pizzicato going upwards, getting stuck in the string above. So for example if you make a pizzicato as in the beginning of the 2nd movement of the Elgar Concerto and you do it with the thumb, you start on the G string, and you create the banana curve going upwards. Within this curve, you are going to hit 3 strings. Actually, 4. An imaginary string after the A. You are plucking the G, and you get stuck on the D etc., etc. In that way, you have a lot of attention for every string. It is not just "Tahk!," it is "Pahlmm." So if you are referring to letters, it will be instead of "T" and "K", it will be "P" and "M." Instead of "Tahk!", it will be "Pahlmm." Every note will begin like a bell and it will have an "M" at the end of it, and it will be much fuller, much more resonant.
THE BANANA BOW AND PUSH AND PULL TECHNIQUE
You mentioned a push and pull technique for bowing?
As I said before, Larry Lesser introduced me to the "Push and Pull Technique." The main goal of it is to avoid a chocked sound and to find a ringing tone that allows the overtones of the cello to come out freely. Instead of having a "Tah, tah, tah" sound with just the "T", you have this "P" sound, which is much more like a bell, " Pahlmm, pahlmm, pahlmm." Pergamenschikow called it the "banana bow." Or "smiling face bow." The motion of the bow is always this half circle and always being above or below the string that you play. This is an extremely important approach to bow technique. It helps in all forms of playing. In a quartet or in an orchestra, if you play an 8th notes pattern, and you want it to be ringing, that is the typical smiling face bow technique. Instead of being on the string and playing, you are always above and below it. For instance, you play a G string on a downbow, your arm is almost touching the D string, and you are just pulling it back. If you play an upbow on the G string, your arm is going below and it is almost touching the C string, and you are pushing the string below it. So the string, in slow motion, is dancing, and in that way there is much more vibration to it. That gives more organic waves, more density to the sound.
Is that what Alban Gerhardt refers to in his interview with Tim Janof, where he talks about not landing on top of the string, but gliding like an airplane into the string? Is this what Pergamenschikow taught him about the banana bow?
Yes, that's the banana bow. Instead of a helicopter landing on top of the string, you do like a good pilot and just smoothly glide into it. The banana bow was a big thing for Pergamenschikow. You can hear it in his sound. For me, it is easier to say banana bow or smiling face, when it's faster. And push and pull, when it's on a slow bow. But it is all talking about the same thing. It is just a certain type of sound that we are looking for and those imaginary descriptions help. But here the push and pull is not really imaginary. It is an actual fact that to be above the string and to pull it, changes the sound from when you are on top of the string. It is very clear.
THE TIGER AND THE BEAR
In the master class, you were also talking about the tiger idea?
Yeah, the tiger sitting. That's back to the early days, when I studied with Vardi, and he explained how to sit. I remember that he told me about Starker explaining that you had to lean forward. To sit at the tip of the chair and lean forward. And Starker used to say that if you play a solo with an orchestra and there is a fire backstage, you should be able to stand on your feet immediately and walk away. That was his example, but the main thing is that you will be in what I call a "productive position," which means that you are leaning forward like the tiger before attacking its victim. I remember also saying it in the master class that if you have 5 cellists sitting in a row and there is a piece of chocolate in front of them, and you shoot the gun, the one who will be most in tiger position will be the fastest to get it. That is the most alert position you can have as a cellist.
So when you play, instead of leaning backwards like you do when you are lying on the sofa watching TV and you are just observing, if you lean forward and you put all the weight on your 2 feet and you are ready to go, you are in a much more productive position. You are much more alert in your brain. You are ready to do anything you need to do, and that is the position you need to be in when you are in such a high demand of productivity. Playing the cello is very difficult and there are so many things you need to deal with. If you lean backwards, you are not as alert. If you lean forward, you are alert like an animal, and you are ready to go.
You do not think there would be some advantages to Rostropovich's body position of being a little more towards the horizontal?
Oh yes, there are many. I used to watch so many hours of Rostropovich and for me, he is the biggest hero of the cello ever, not just in the 20th century. I think it is very hard to imitate him. He is one of a kind. I used to admire him so much, I used to sit like him with the end pin and high. I went through all stages and I sometimes still sit very high with the cello. It depends actually on the piece and on the kind of sound I would like to produce. I think he is such a phenomenal human being that he can do whatever he wants in any position. Also Yo-Yo Ma.
Rostropovich could be sitting back in the chair and he could get the chocolate faster than anybody else.
Yes. That is what I said before: once you know the rules, you can break them. First of all, if you look carefully at Rostropovich, he uses the Shock Absorber a lot. He is really like a Russian bear, leaning down into the instrument. Everything is down. Everything is sinking in, and that is one of the reasons he has this great, warm sound. It is all like a hug of a bear. It is all getting inside the body and down, down, down. That is something that is very, very important.
The leaning forward thing in order to be alert, yes, he might see it differently. However, I have not seen him when he was in his 20's and I am sure he went through this stage in his playing. I am sure he could do it, and then he broke it. It is like while Julia and I were living in Berlin, we saw at the museum some of the early drawings of Picasso when he was young, and you cannot imagine how accurate they are and how clear, precise and strictly by the rules he drew them. Then, of course, as we know Picasso broke the conventional rules and created his own. Yo-Yo Ma sometimes vibrates putting the 2nd finger on top of the 1st finger in order to get a warmer sound. He is allowed to do it. He can do whatever he wants. He can break rules, he can invent rules. Those artists can break the rules, because they went through them.
That is why I think it is very dangerous, if you are not ready, to use Rostropovich's end pin and try to get his sound, because you need to get through different stages before. What I am talking about when I am trying to explain this language is what we need to do as a majority in order to be able to speak in this language. The few people who will create poetry out of it, they will probably break the rules. But they will know them. So for me, that is the danger of trying to imitate those great, phenomenal masters, because you are imitating the final solutions that they came up with, and you are not really going through the early stages of how they got there.
TEACHING RUBATO AND AGOGIC ACCENTS
I guess that would be similar to the masterful individuality of rubato and agogic phrasing, because you are breaking the rules of rhythm in a way, and yet you are still there with the basic pulse.
Yes.
How would you teach that?
It is the hardest thing in cello playing I think, and extremely challenging to teach. I look at playing music as something that stands on four firm legs: Sound quality, Intonation, Rhythm and Direction. I always tell the students that if they can master the first three categories, they can become fine cellists and probably could do well in our musical world. However, the few ones, who can master the forth category will become the real poets. Direction will include subcategories, such as: rubato, agogic, curving a musical line, dynamics, character of a phrase, articulation, or mastering the different kinds of vibrato.
I remember a student having a lot of trouble when Greenhouse was trying to explain it, because in that aspect, it is almost impossible to apply basic rules and if you don't have rules, it is very hard to understand it. I find that this aspect is best understood by the student if the teacher can demonstrate how to do it on the cello. However, at the end of the day, it is something that is acquired mostly by sitting on stage and experimenting. Everything that helps the phrase become alive starts by looking for it and believing that one can find it. Finally, it is knowing with which technical tools one can achieve that goal.
Similar to what you said about finding one?s voice.
The voice, the art of making a noticeable arch from a line of notes or rubato. Listen to your recordings and see if it makes musical sense. See if you keep the pulse. But within it, see if there is still a lot of freedom. It is so hard to do. Finally, the artist should find an entire "phrase pulse." For example, if you take a Bach dance, be able to play with a metronome on every beat, then on every 2nd beat, on a whole bar, and finally on an entire phrase. Eventually, one achieves the freedom in playing with a beat or a gesture on an entire phrase.
Is there anything else you would like to say?
It is hard for me to just talk about the cello, as we have been doing here. I think that for teaching cello, it is very important to be with the cello and to have a personal dialogue between the teacher and the student. It is something that as a student I looked for a lot to have a teacher, who played for me. A teacher who plays well, who knows how to perform. It is a very important stage for a student to be next to somebody who does it, who does not just talk about it. It is like being next to a guru or a grand master. You also want to experience that this person can do what he is talking about. That is why playing a recital at Peabody for my students is the hardest thing in the world, because they sit there and think, "Okay, you talk about it. Now let us see if you can do it." If you get through these recitals, you can do anything.
I love the book by Vivien Mackie and Joe Armstrong, Just Play Naturally (Boston-London: Duende Editions, 2002), where she describes her 3 years in her 20's studying cello with Casals. Just the experience of Casals holding the cello and playing right in front of her must have been such an incredible learning experience for her.
Yes.
THE CHICKEN WING
You also said you use a lot of metaphors in your teaching and you said there are a lot of animals in your studio?
Yes, maybe it is because of how I grew up close to nature. Or maybe how I think. I always think in terms of animals. I also see with our little girl, Gaia, how the first stage is animals. She knew how a cow makes "Moo" before she started talking. So I think when we go back to the basic movement of our body, and that is what I am trying to do with the cello, we are simply animals. We should feel like animals even though the tiger for instance will always be much better than us in tiger position. (Laughs). It is much faster and much stronger, but that is our goal. Every animal has its own strengths and that is why they survive. It is quite clear with the cobra. It is very scary, but everybody sees that it is just lifting his head up and "Boom!." You lift the finger up and you just do it. It is better than talking about lifting the joint here and lifting the joint there. You just imitate the cobra.
Some students come up with other terms like the Chicken Wing. We did not talk about the chicken wing. The chicken wing movement is in the bow arm. It has 3 parts to it. That is not arguable. There is Part A, which is the fingers, hand and the wrist. Part B is the forearm. And Part C is the upper arm. All three parts have to co-exist when you play the cello. Many of us play what I call the "Robot Technique," which is when you just make the three parts into one part. Usually it is an automatic reaction of the bow arm to hard passages or double stops in the left hand. Violinists play a lot with Part B. We play a lot with Part C. So what I am trying to do is first let the student recognize the 3 parts.
Basically, what I believe is that Part B has to move much more in our cello playing. If Part B is completely relaxed, Part A is entirely reacting. The brain does not tell Part A to move, it just reacts to the movement of Part B. So if you move Part B fast, and Part A is relaxed and reacting, you create a wonderful spiccato.
Part C is the chicken wing. You know this dance (Da da dada dada Dum [repeat]). So Part C is crucial for the push and pull. We often talk about the push and pull in studio class or in the "Rep Class," how they call it here. Twice a month, we get together, the whole class. We sit in a circle and it is like group therapy. A few students play and then they have to say immediately after what was good and what was bad. Then the rest of the class has to give comments. At the end, I rap it up with my comments. It is amazing and rewarding for me to see through the reaction of the students, how they develop and how they use the extended vocabulary of our cello language with each other.
In one of these sessions, one of my students who is starting next year a DMA, said to another student: "You do not do enough chicken wing." I said, "Wait, wait, wait. What was that expression you used?" She said, "Well, the chicken wing," and she meant this motion of the push and pull from Part C (right elbow making a smiling face movement). I said, "Wow. I am going to use this expression and I promise to keep mentioning to everybody that you found it." It is exactly this motion. There are specific moments when you really need the chicken wing like in the fast part of the Fauré's Elegie (sings the descending triplets), to really create the motion with the bow. That gives air and fluency to the sound. It is ringing.
So that is a specific spot. But in many spots we get nervous and we get tight, so if you just think of the chicken wing, it does it. The chicken was happily introduced to our little zoo.
All these ways are ways of helping people be more relaxed and natural.
Yes, more natural with the instrument. One of my students who was finishing his first year here was playing in studio class Faur&39;s Elegie and he was very awkward. I said, ?"Stop! Don't move." I took the cello away and the student looked like a sculpture and I said, "Okay, now slowly we are going to put you back into human position." When you do it in front of people, without the cello, then you realize to put both feet down on the ground. Okay, apple technique in the left hand, apple in the right hand. Shoulders down. Back to dinner technique. There were so many stages of it that he was shocked. I said, "That's how you play. How can you play in that position and deliver your emotions?" It is like taking somebody to the Olympics and tying his legs and hands down, and then saying, "Okay, win the 100 meter." There is no way. You have to be most natural when you do it.
It is true that most athletes are very fluid and they have beautiful follow-through movements.
Oh yes. Do you remember Carl Lewis, when he won 4 gold medals in the Olympics in L.A.? I was a small child, but I remember the slow motions. You see how all the muscles in the body are free when he runs. There is so much power, but still the muscles that are not involved in going fast are totally relaxed. When you watch the slow motion, everything is just hanging. I cannot forget it.
There is a famous slow motion video clip of Heifetz playing, and you can observe the circular motions in both hands. You see how he supports fingers with arm weight when he moves on. It is really beautiful to watch.
It is so difficult to be completely relaxed. You also see some people where the majority of their body while playing is relaxed, and then the jaw may be tensed or the forehead is creased.
Oh yes. We all have it. We all have to work on it and to fight it all our life in order to achieve complete freedom. But I think the search for it is enough. The curiosity to look for it already makes you more relaxed. And not, "Oh, I am making music. Leave me alone."
That is something that is very evident in your playing. How natural your movements are, how relaxed and fluid, as you seem to be so totally involved in the music.
Well, I am working hard on it.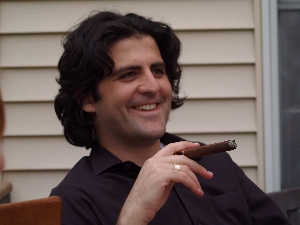 Figure 7: Amit Peled with cigar
© Copyright David M. Abrams. November 2006.
---
Author's Note: Two of Peled's students provide interesting perspectives on their study with him below and we end with a master class with Peled on teaching Fauré's Elegie:
Sam Matthews, former student of Amit Peled:
I studied with Amit Peled for two years, doing my masters in cello performance at Peabody. From the moment I had my first lesson, I knew I was with not only the right cellist, but the right person. His strict, yet supportive character really brought home the reality of what being a musician is going to be like, not just while in school, but in the real world. Because he is a very active performer, he was able to give me bounds of practical and technical tips for dealing with performances ... things you would not normally think about, or know how to deal with.? For instance, I remember him telling me that in the ascending scale of false-harmonics in the Saint-Saens Cello Concerto #1, you are, no matter what, probably going to get nervous. So, you need to come up with a plan for what you are physically going to do to deal with your tension and that highly exposed section. His suggestion for me was to press in to the front of the cello with your chest and ensure that your bow is near the bridge with plenty of weight. And sure enough, when that section came in concert, I was a little nervous, but secure in that I had a plan of action, and all went beautifully.
Amit also has a large and unique metaphorical vocabulary that he uses with his students to describe certain physical motions we use while playing the cello. One that I still find particularly helpful to me, is "Cobra". For instance, in Haydn D Cello Concerto, there are numerous occasions where you must reach for a high F#, a 10th above the previous note. His approach to overcoming this slightly nerve-racking stretch or leap, is to train your hand/fingers to hit the note everytime with a "cobra-like" action. Once again, like the false- harmonic tip, "cobra" is a type of mind/body conditioning that allows you to focus on the music, rather than the fear of the note.
Mr. Abrams, I could honestly go on and on about my time with Amit. I hope what I have provided gives you an accurate account of what it is like to work/study with him. Take care.
Sincerely,
Sam Matthews
Heleen du Plessis, student of Amit Peled:
I have been studying with Prof. Amit Peled for the past 18 months and joined the studio at a relatively "late stage" of my life, as I have already finished studying with several teachers awhile ago and have been teaching and performing for a few years.
Since the very first lesson, his method of teaching has lead to a process of discovering something new every time! He immediately made me much more aware of what I was doing and what it "really" sounded like! He has the ability to pin point the most obvious problems and by isolating a few each time, he in a way begins to pull you apart! In retrospect this happened in a very organized and systematic way and by commenting on maybe a few points at a time, he pulled me as far as it seems I could possibly go. Through this process of what he sometimes refers to as "surgery" on your technique, he also provides the empathy, support and understanding on an emotional level, which often helped me persevere in times of doubt and difficulty. He then helps to "put you together again" which is an ongoing process that he puts into motion.
What he teaches makes logical sense and forms concepts and a way of thinking, that one in the end could apply in all technical and musical contexts and is based on principles focusing mainly on the scales, exercises and studies. His "first hour of cello practicing" has helped me to organize the way I practice and to be able to think and focus on many things at the same time!
My concept of sound, intonation and vibrato has completely changed. By "pulling and pushing" and playing "over and under" the string, combining with that centering with each finger of the left hand, individually on each note with support from the upper arm, one manages to get the overtones to sound. Also, to lift fingers in preparation of playing the next note and releasing it when it doesn't play. The "kick" and slide with a circular movement from the elbow helps a lot to connect and smoothen shifts.
He talks a lot about direction in music, variety in tone color and kind of vibrato, and something new that really made a difference is: the ability to "speak" with the bow! Working on "three parts" of the right arm makes it clear with which part to control and execute movements. Apart from the technical and musical aspects he teaches his students to become performers and convey something of themselves through their playing.
The most wonderful attribute is the fact that he is a great cellist and musician with a lot of charisma, and just by observing him and listening to him demonstrate or perform, influences the way one perceives things and extends your knowledge and understanding and most of all: it is inspirational.
---
ON TEACHING FAURE'S ELEGIE
by Amit Peled

Fauré's Elegie is a wonderful piece for me to introduce some of the basic cello technique vocabulary. After applying the "rules of the language" to the piece, I ask the students to show me how they use the same tools for other phrases in the same piece and, of course, for the entire repertoire. Here are just a few examples:

1. Bars 2-5:

a. Practicing the difference between the "Machine vibrato" and the "Bouncing vibrato."

Machine vibrato is the usual all arm motion which is used here on the quarter notes. The bouncing vibrato, however, describes the bouncing of the fingers about two to three times as a result of their natural attack of the string (like the physical reaction after jumping on a trampoline) on the moving eighth notes. The bouncing vibrato allows us to vibrate freely the faster notes without any tension. It gives life to notes that are usually without any expression.

b. "Bow Distribution": Using a whole bow for quarter notes and half bows for each eight note. It helps to count out loud while doing this exercise (one for a bow and one two for two eight notes in one bow).

c. "Push and Pull Technique": Getting to know the feeling of being above the string with the right arm on a down bow (pulling the string) and below the string on an up bow (pushing the string).

2. Bars 5 & 6: "The Three Elements Shift": Motion -- Guided Finger -- Cobra.




C half note in bar 5 going into the E flat quarter note in bar 6.

-Circular Motion - Leading from the left hand elbow.

-The guided finger (first in this case) is going to F on the G string. While doing so, the third finger is getting into "cobra position" attacking the E flat once the guided finger reached the F. Then we need to lift the guided finger and immediately support with weight the arriving finger (third).

C eighth note going to the G eighth note during the last quarter note of bar 6: using only the first element of shifting (motion) only here going backwards (leading with the elbow).

3. Bars 18-22: "Speed of Bow Variations." Introducing a variety of speeds of the bow in order to get different colors for the main theme.

4. Bars 23-29: "Left Hand Fingers Walking Technique. " -- We humans walk with our feet on the ground putting always one foot at a time and distributing all the weight of the body onto that foot. The student should try to do the same with the left hand fingers, always keeping ONE finger on the string, treating it as a position by itself. All the weight and attention is going into that finger. This way of playing helps us to achieve freedom in the left hand. It allows us flexibility and freedom to vibrate every note as we wish, using either the machine vibrato or the bouncing vibrato, and of course always using a different speed for the vibrato according to the hierarchy of the notes within the musical line.

5. Bars 30-34: "Cobra Technique" on notes going up and "Left Hand Pizzicato" on notes going down (See interview).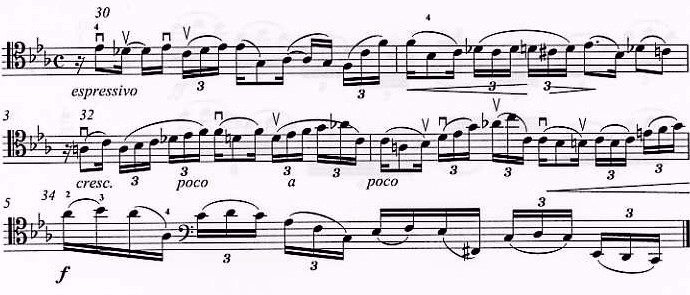 6. Bars 35-36: "Chicken Wing Technique." Making sure each first note of every group of three gets a small Chicken Wing kick (using part C of the arm in a banana motion) in order to help the sound to breathe and also to relax the entire right arm.

7. Bar 39: "Bow Breathing." Using the same bow distribution technique as in example no. 1/b, but since it is musically the climax of the piece and higher on the cello, it requires much more sound (the higher one gets on the instrument, the more bow one needs in lyrical passages). It is a great help to let the bow breathe by making circular motions on one string a bit like the crossing strings movement with the bow arm. It has to be done in a very tasteful way and then it really opens up the naturally nasal sound of the cello in the high position on the A string.




8. Bars 45 - 46: Upper body movement while drawing the bow on long notes.

a. Down bow: In order to achieve full weight support for the bow we should try while playing a down bow to move our body AGAINST the direction of the bow during the first half of it (putting our weight into the left bone of the butt) and from the moment we start using the second half of the bow, we should follow its direction with our upper body (and even with our eyes) leaning gradually back into our centered symmetrical body position. While at the tip we should have our weight fully on the right side of the buttocks giving the outmost support we can to the naturally weak tip of the bow.

b. Up bow: Having all the body weight on the right side while starting the up bow and leaning against the direction of it through the first part, once reaching the middle of the bow we start to go slowly back to our natural posture as we move the bow closer and closer to the frog.

---